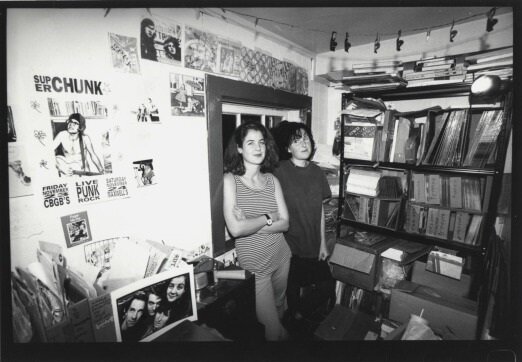 Pour beaucoup, le Riot Grrrl fait office de mouvement pionnier liant féminisme et rock. Pourtant, du côté de Washington D.C., les 80s ont su s'armer très tôt de filles à la carrière prolifique. Parmi les les plus connues, Jenny Toomey fait office de référence. Celle qui fut l'un des plus gros crush de Dave Grohl (le petit a le cœur tout chewing gum lorsqu'il parle d'elle) a effectivement de quoi fasciner. Organisatrice de concerts, activiste politique, lead singer de plusieurs formations indé (Tsunami, Liquorice, Grenadine..) et initiatrice d'un think tank se focalisant sur le droit des artistes face à l'émergence des nouvelles technologies, Jenny Toomey est sur tous les fronts depuis près de trente ans.
C'est au lycée que Jenny commence à s'intéresser au milieu punk, dont l'ouverture d'esprit attire rapidement la jeune femme. Même si Toomey n'est pas une férue de ce style musical, elle trouve pourtant dans cette femme toute l'énergie créatrice dont elle avait besoin.
"What was kind of interesting back then, and what I idealize about this time was that there were so few people that were involved in punk, that everybody was welcome. So it did not matter if you were super-hardcore, everybody hung out together…There were a couple of very small venues, like the 9:30 Club, which had every kind of music at it […] Things weren't factionalized… So you know, the gay bars also, the runaway bars, the goth/punk…it's all kind of mixed, 'cause anybody who's not just affirming whatever the regular social norms are finds the other. And they don't have the luxury of self-selecting, saying, 'Well, you know, you're punk but you're not straightedge, so you can't be my friend' kind of thing."
En parallèle, Toomey s'inscrit dans la Positive Force, une communauté d'activistes proche de la scène punk de D.C. Mais ce n'est qu'à l'université que Jenny s'intéresse au féminisme.
"I was in Georgetown and a combination of things happened. I took some feminism classes and realized that it wasn't an accident that I was in bands. 'Cause the fact of the matter is, there weren't any role models, there weren't any women who were in bands at the time."
Elle monte dans la foulée le projet Geek, qui s'inspire du combat des musiciennes qui ont jalonné l'histoire du rock, à l'image du Fire Party Act, mis en place par un groupe musicale de filles de D.C, Fire Party. La première chanson de Toomey, Herasure, a d'ailleurs pour thème le bâillonnement des voix féminines.
En 1990, Tsunami nait, en compagnie de Kristin Thompson, rencontrée un an plus tôt : "I thought, who is that really cool girl that's so brave ? She was very comfortable talking up on stage. Her confidence was clear to me, even as a stranger." Puis s'ensuit quelques dates auprès de Beat Happening et une flopée de singles. Tsunami ne tarde pas à devenir un groupe indé respecté au sein de la communauté punk. Mais Toomey ne cache pas son amour pour des titres un peu plus retro, comme ceux des Flamingos ou de Burt Bacharach. Une liberté de ton et de goût qu'elle ne tarde pas à explorer auprès de Marc Robinson, fondateur du label Teen Beat Records et membre du groupe Grenadine, dont Toomey fait partie.
"I love the Flamingos, you know ? I covered the Falmingos, I covered Burt Bacharach. There's almost a hokey musical theater quality to it at times, particularly on the second record. Marc Robinson was going through a very Tuny Tim period back then. I'm not kidding! This is what I mean about loving the freedom for the real freaks in the early punk scene."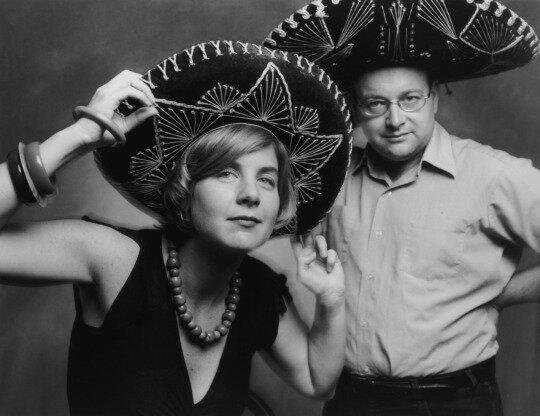 Quant à son double album solo, l'artiste n'hésite pas à se lancer également à un travail plus introspectif, qu'elle ne juge pas en contradiction avec son engagement politique.
"It is very interesting to play music that's very personal as opposed to very political – not that I think there's a huge distinction. Relationships are as good a place as any to look at feminism."
Toomey ne s'arrête pas à la chansonnette et crée un label, Simple Machines, d'abord aux côtés de Brad Sigel, puis remplacée par son acolyte Kristin Thompson. Pour elles, l'engagement féministe passe aussi par la mise en place de projets forts, afin d'être au centre d'une scène souvent jugée misogyne. Toomey écrira par ailleurs un livre qui retrace les étapes à suivre pour la création d'une maison de production : The Mechanics' Guide to Putting out records. En 2000, elle crée le Future of Music Coalition, un think tank abordant l'évolution du milieu musical face aux nouvelles technologies.