I'm trying to remember the specifics of Greer, the way her legs and arms moved in her summer dresses. Because that's the season I associate her with, and I associate her, too, with something diaphanous, but I wonder if that impression is based on Nan Goldin's famous photographs of her, and the one I'm thinking of specifically was taken against a brick wall where Greer sort of sits and sort of leans, smoking, looking, at first, like another down on her luck artist, but something more, too, like a ruined movie star having a movie star moment in the photograph that was happening just now, first to Goldin and then to us. But no artist is down on her luck when she has her art. It's what Greer fed on, even when she ate no other food at all. Her dolls were starved for our attention. They had thin arms but lips or eyes that competed with the klieg lights one saw inside their living minds. What was the name of that place where Greer displayed her dolls? It was at—what would you call Einstein's in the East Village? A boutique? I remember it was on First or Second Avenue, and I remember the windows filled with Greer, her dolls attenuated limps stretching this way and that, and those incredible faces, the manifestation of some dream of femaleness, usually, that reflected Greer's own ideas about her own femaleness, a hard journey that didn't make her any happier but gave her herself, a maker of females in her own emotional image. Sometimes, looking at Greer's dolls in that window at Einstein's, I had to turn away, they bordered on a kind of drag that I don't particularly feel comfortable with—woman as an object of ridicule rather than celebration—and when I think of that I wonder what Greer was thinking, largely about herself? About her past, as the daughter of a pastor? A native of Flint, Michigan who transitioned from Greg to Greer based on funds her father collected from his congregation—that's a very public way to come out, and I'm sure not free of guilt: how could Greer ever repay them? Well, one way, of course, is by becoming the artist she was, it's all there in the work, her various complications, dreams, and beliefs, all produced during a time when spotting someone like Greer on Second Avenue, or in a bar, was not unusual and unusual, all at the same time. It's so hard to look back and see what's been erased of New York when artists like Greer lived in New York but isn't it marvelous to know that their imaginations live in the concrete, still, like some old and nourishing song, or the very art Greer created out of her tortured, whole, and vibrant self? Hilton Ils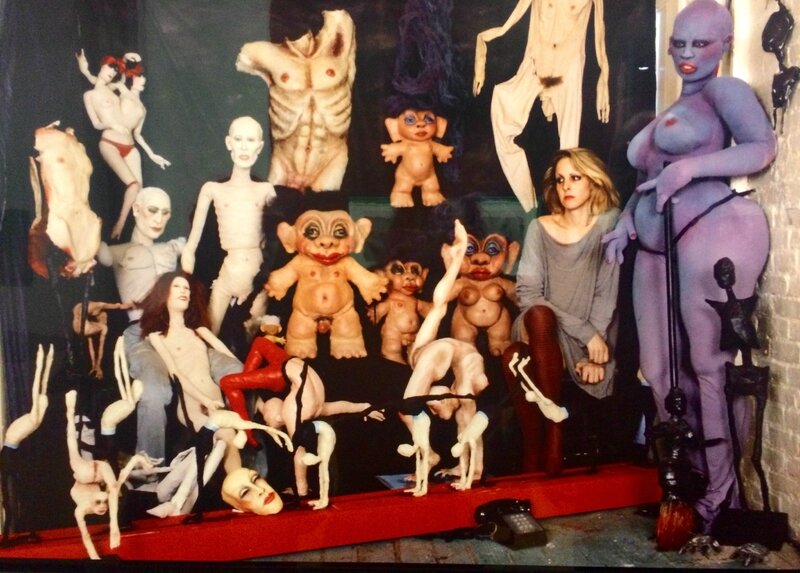 Née Greg Robert Lankton, dans un trou paumé du Michigan où elle subit régulièrement les violences des gamins du coin, Greer déménage à New York en 1980 pour ses études d'art. C'est cette même année qu'elle décide d'effectuer un changement de sexe, payée par l'église presbytérienne de sa ville de naissance, tenue à l'époque par son père.
Après son opération, Greer s'installe en coloc avec Nan Goldin, pour qui elle posera assez régulièrement. Même si Greer est déjà une artiste à part entière, elle n'est vraiment connu qu'à travers ses collaborations effectuées avec des artistes tels que Peter Hujar ou encore David Wojnarowicz. Cependant, le New York pur jus des 80s se retrouve très vite familier avec le travail de Greer, puisqu'elle expose assez régulièrement à la East Village Gallery, et ce, dès ses premiers jours à New York. De même que sa boutique Einsteins, qu'elle possède avec son époux Paul Monroe, lui permet de vendre ses oeuvres, exposées dans la vitrine : des poupées aux traits grotesques et à la plastique disproportionnée.
Ses poupées, des freaks dignes de ceux que la société n'hésitait pas à ignorer. Un grand théâtre de la comédie humaine, où la question du genre et de la sexualité est prépondérante. Des poupées entre glamour et déchéance, à la fois victime et parfois bourreau de leur propre existence, parmi lesquelles les figures de Candy Darling et d'Edie Sedgwick.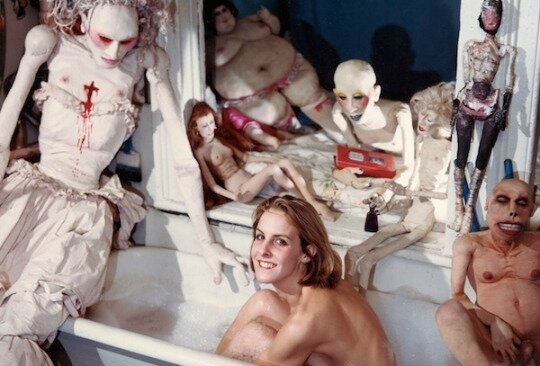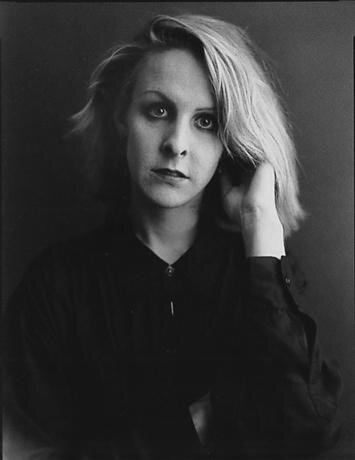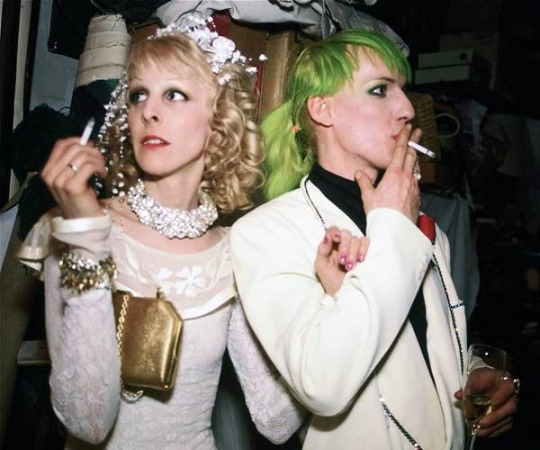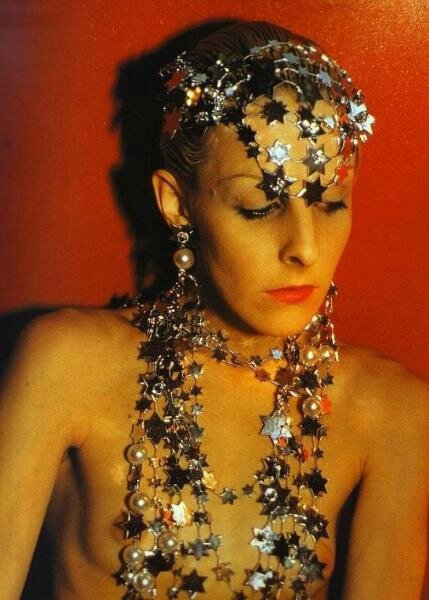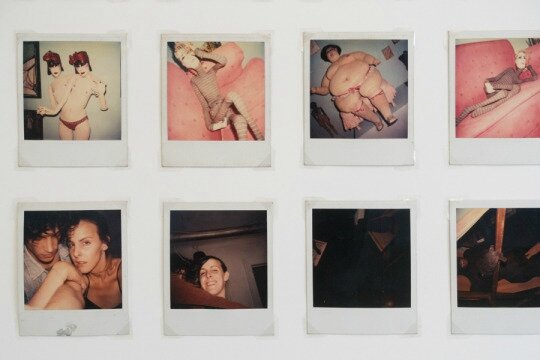 Beautifully sewn, with extravagant clothes, make-up and hairstyles, they were at once glamorous and grotesque and exuded intense, Expressionistic personalities that reminded some observers of Egon Schiele. They presaged many of the concerns of 90's art, including the emphasis on the body, sexuality, fashion and, in their resemblance to puppets, performance. Roberta Smith
Sa popularité devient telle qu'on lui commande expressement des poupées représentant certaines célébrités de l'époque, comme Diana Vreeland, journlaliste de mode, en 1989, pour l'enseigne Barney's.
Son anorexie et ses problèmes de drogue l'ayant fortement affaiblie, Greer meurt d'une overdose à Chicago le 18 novembre 1996, un mois après avoir mis la touche finale à son œuvre It's all about me, not you, aujourd'hui exposée à la Mattress Factory de Pittsburgh.