She was the transcendent centerpiece of every red-hot Village party in the late 1940s and early 1950s, a wild-tousled, peasant-bloused 1960s flower child before her time, a Botticelli babe in high bloom with Modigliani almond eyes and matching elongated lips, shaking her booty to Haitian voodoo drums. Pre-Beat generation, nobody in New York was more mesmerizing than Maya Deren, the mother of American underground cinema, the filmmaker and star of Meshes in the Afternoon, At Land, Ritual in Transfigured Time, and other silent-cinema 1940s experimental masterworks.
Gerald Peary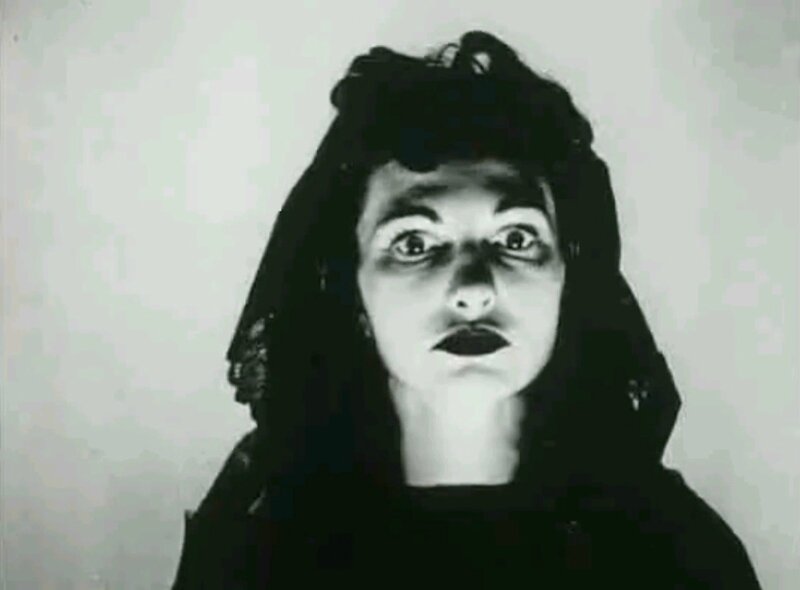 Réalisatrice américaine d'origine ukrainienne, Maya Deren, née Eleanora Derenkovskaïa, est une figure majeure du cinéma expérimental des années 40. D'inspirations surréalistes et psychanalytiques à la manière d'une Cocteau au féminin, les courts métrages de Deren signent une œuvre avant-gardiste, faisant d'elle une pionnière du genre.
Fille d'un psychiatre juif émigrant aux Etats-Unis en 1922, elle poursuite des études en Suisse et à New York. Licenciée en arts, elle débute comme journaliste, ses sujets de prédilections étant la danse, la poésie, mais aussi l'anthropologie.
D'abord actrice, Deren n'a pourtant pas que baigné dans l'univers du 7eme art. Danseuse, écrivain ou encore photographe, Deren est une touche à tout. Pourtant, ses travaux et ses théories cinématographiques restent méconnues, sortant rarement du circuit expérimental ou des études féministes.
Puis elle rencontre le cinéaste Alexander Hammid, avec qui elle réalise Meshes of the Afternoon. Viendra par la suite un travail plus axé autour de la danse et de l'expression corporelle, mais toujours dans une farouche volonté de s'affranchir des codes du cinéma en vogue : I make my pictures for what Hollywood spends on lipstick. Très vite, Deren s'oppose au géant cinématographique, défendant un cinéma "amateur", plus enclin à la création picturale.
Artistic freedom means that the amateur filmmaker is never forced to sacrifice visual drama and beauty to a stream of words...to the relentless activity and explanations of a plot...nor is the amateur production expected to return profit on a huge investment by holding the attention of a massive and motley audience for 90 minutes...Instead of trying to invent a plot that moves, use the movement of wind, or water, children, people, elevators, balls, etc. as a poem might celebrate these. And use your freedom to experiment with visual ideas; your mistakes will not get you fired.
Grâce à une bourse décernée par la fondation Guggenheim, Deren se lance dans des recherches sur les rituels vaudous en Haïti, dont résultent un livre Divine Horsemen et un film de cinq heures, que la mort l'empêche de monter, à la manière d'une anthropologue, plus que d'une cinéaste.
Avec Amos Vogel, elle crée la Creative Film Foundation, puis en 53, elle participe à l'existence éphémère de l'indépendant Film-makers Association, première tentative de regroupement des cinéastes expérimentaux américains.
En 1962, un an après sa mort, Jonas Mekas réalise son rêve en fondant, avec d'autres cinéastes, The Film-Makers' Cooperative.
Witch's Cradle (Marcel Duchamp & Maya Deren)
At land (Maya Deren)
Meshes of the afternoon (Maya Deren)